Before we visited New York in the run-up to Christmas last year, we could never have imagined that the Christmas season could be happy instead of grumpy despite overcrowded city centers and a lot of stress (bad mood in the run-up to Christmas actually seems to be a purely German thing …) . Infected by this positive mood and unwilling to endure the Christmas Grinch mood in Germany, we went straight to the capital of Christmas markets: Strasbourg! Because if there is a real winter wonderland anywhere in Europe, it is Strasbourg. At Christmas time, the city with all its sights and insane Christmas decorations is so incredibly beautiful than at any other time of the year.
After we have already tried to convince you of London at Christmas time, we now have a real trump card up our sleeve with all the Christmas markets in Strasbourg: Strasbourg is not a world metropolis, but it beats every other city in Europe in terms of Christmas spirit! Why you have to visit the city in Alsace at Christmas time and which sights in Strasbourg you shouldn't miss? Here is a brief overview.
La Petite France
The district of La Petite France (in German: Little France) is the oldest district in Strasbourg. It is from here that the city has developed since the Middle Ages and for a long time was the quarter of butchers and tanners, which can still be seen today from the architecture of the buildings. The narrow streets and the crooked flare houses are decorated over and over with Christmas decorations. Even if you think you've already seen all the variants of European medieval inner cities – a stroll through Petite France will enchant you.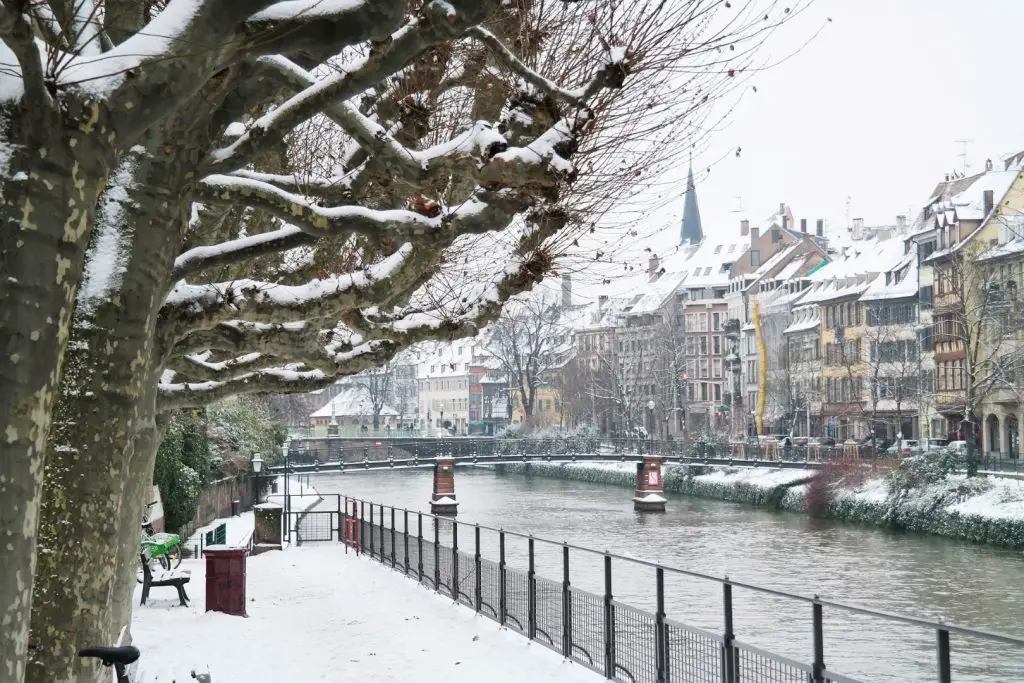 The Strasbourg Cathedral
The Strasbourg Cathedral is a gothic building of the Catholic Church as it could not be more imposing. To see the top of the 140m high tower, you have to put your head neatly back – you can actually leave the attempt to photograph the building the same Straß The Strasbourg Cathedral stands in the middle of the city center, surrounded by old half-timbered and narrow Alleys. We don't want to bore you with the architectural details, but simply recommend you, despite the many people with the same idea, to look at the cathedral from the inside. If you are lucky, a Christmas service is taking place there – the atmosphere is really unique. By the way, at Christmas time you will find what is probably the largest Christmas market in Strasbourg on the square around the cathedral.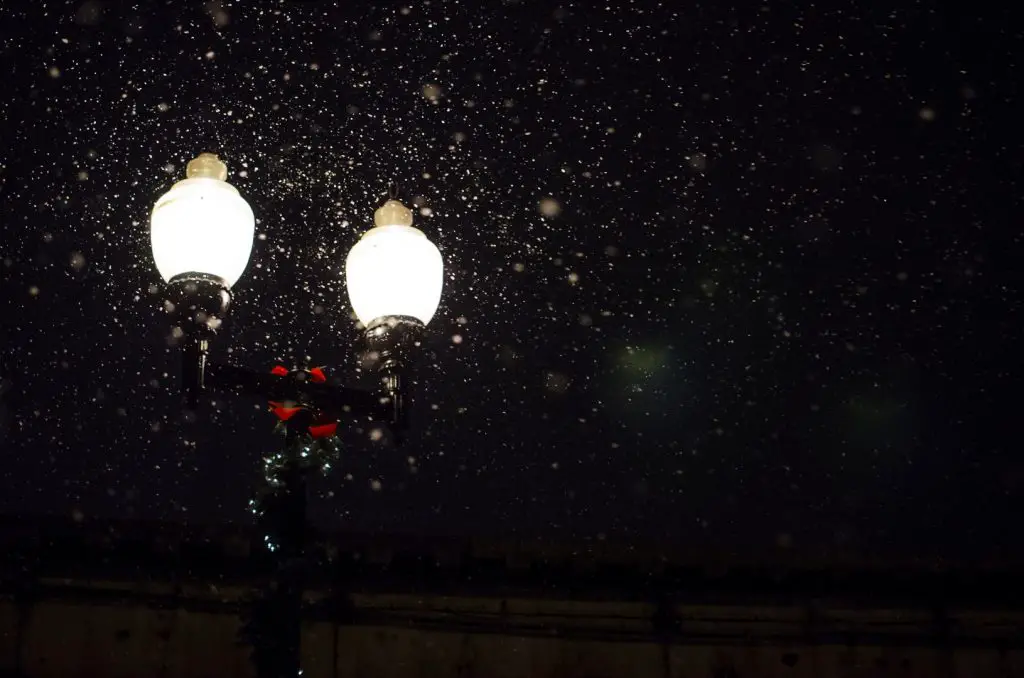 Bateaux Mouches: A boat trip on the Ill
Don't worry, you won't freeze to death on a boat trip through Strasbourg, even in winter. The Bateaux Mouches, as the typical French tour boats are called, are covered and heated in winter and that is really cozy. If you walk towards the river in the city center at the level of the Strasbourg Cathedral, you basically cannot miss the landing and dropping off point. The (as far as we know only) tour operator Batorama offers two tours, a shorter and a longer one: We recommend the longer one (which is about 1:15 hours, which is not really long), because besides Petite France and the Inner city area can also be seen the European Parliament. The boat trips are around € 12 per personcheap. It is not necessary to buy or reserve tickets in advance, you can simply queue up for the next trip spontaneously.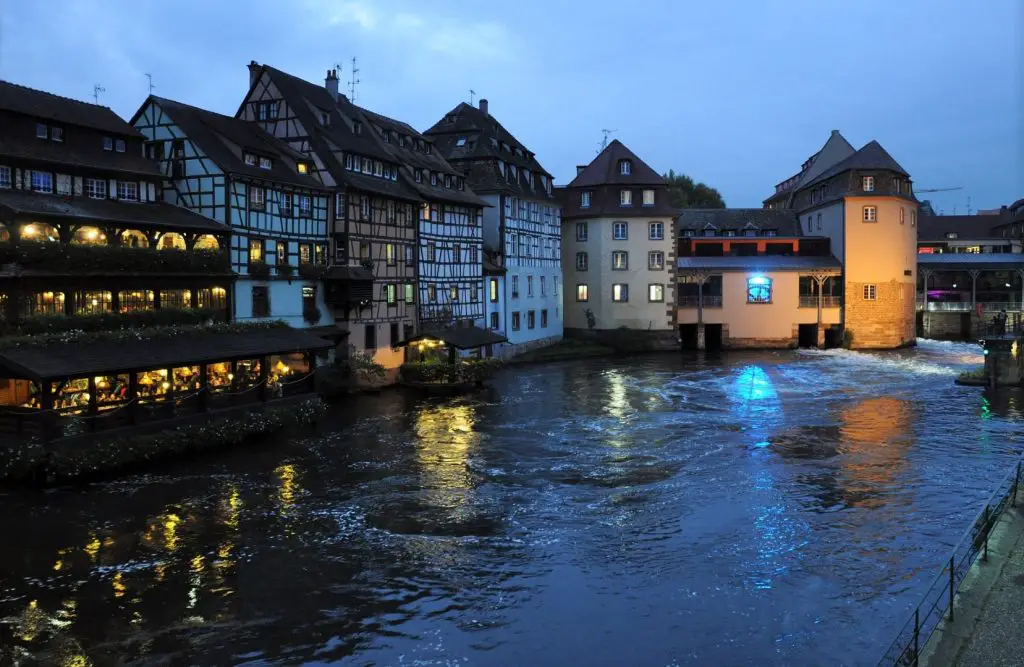 Christmas markets in Strasbourg
At this point we would like to save you a list of where you can find which Christmas market in Strasbourg. That is A) superfluous because the city is not so big anyway that you have to go to the individual squares with the Christmas markets, you can find them automatically when walking around and B) the whole of Strasbourg is simply one big Christmas market. Believe us, Strasbourg is one big Christmas village! It is hard to put into words what decorations the city and the Strasbourg shopkeepers get at Christmas time. All of Strasbourg flashes, glitters, glows and tinkles. There is no free meter on the house facades that is not adorned with Christmas decorations. The Christmas stalls are everywhere on the streets, the whole city smells of freshly roasted chestnuts and roasted almonds. It's just lovely. However, you have to keep your nerve a little, because the crowds that push through the narrow streets of Strasbourg's old town on a weekend before Christmas are really enormous. Take a deep breath, eat a bratwurst, don't smear it with ketchup and let yourself be pushed with the flow, then everything is relaxed.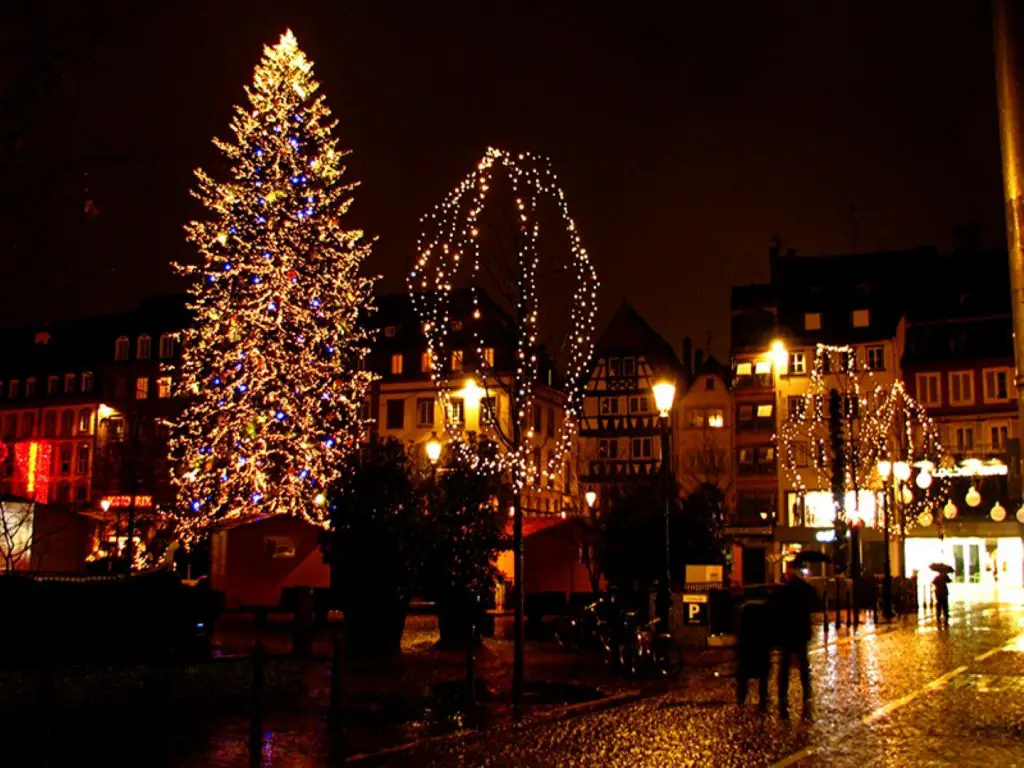 Alsatian tarte flambée
Eating an Alsatian tarte flambée is compulsory in Alsace, we don't accept any excuses! Regardless of whether you've been stuffing yourself full of crepes, bratwurst, gingerbread and mulled wine at the Christmas markets in Strasbourg all day – a tarte flambée has to be nice. And actually not necessarily the standard variant with onions and bacon, but preferably one with really nice, smelly, Alsatian Munster cheese (also called Munster cheese or simply Munster). Hmmm! In downtown Strasbourg you will of course find plenty of restaurants, all of which offer Alsatian tarte flambée at very similar prices, but a tarte flambée with Munster cheese is not on every menu. We have the most delicious tarte flambée for us at really moderate prices in the restaurant Au Vieux Strasbourgfound that is also incredibly rustic. It's loud, sociable and in winter there is sure to be a crackling fireplace here somewhere (which unfortunately we couldn't see … but the whole atmosphere feels like a fireplace, that's why we just say so) and the guests come from all over the world. Have you ever seen a group of Asians eating Schäufele, sauerkraut and Munster cheese? No? I tell you it's a festival.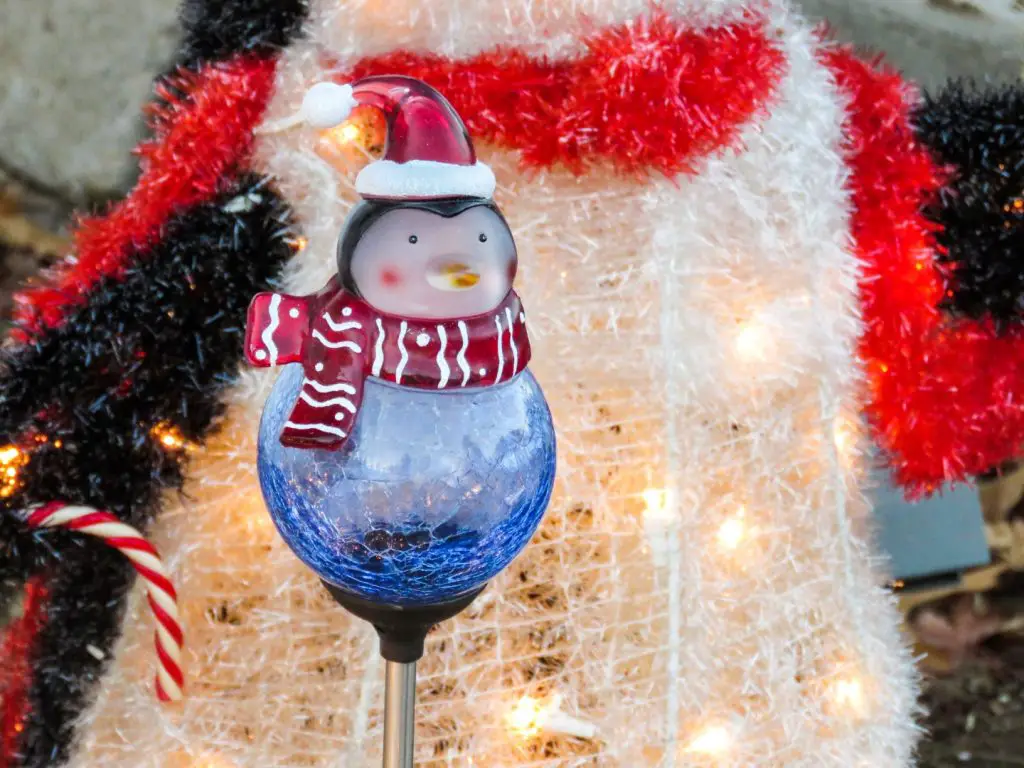 ---
Tips for Strasbourg
Hotels in Strasbourg: With only a good 270,000 inhabitants, Strasbourg is not a big city and can actually be reached on foot within a day. Depending on how long your journey takes, you may not even need an overnight stay. Hotel prices in Strasbourg at Christmas time are quite high and the hotels near the old town are often fully booked on weekends. But don't panic: In Strasbourg you can also choose a hotel that at first glance is a bit out of the way. There is a very modern tram and many routes are shorter than you might think, so you can do it on foot.