Over 7,000 languages ​​are currently spoken in the world – if you travel a lot abroad, you will hardly be able to learn a fraction of them in your life in order to communicate with the locals everywhere. This is usually not a problem, as many people can also speak English. But English is far from being of help everywhere. In some European countries such as Spain, Italy and France, English proficiency is not far behind either, as the English Proficiency Index shows. Knowing other foreign languages ​​is therefore an advantage. Spanish lends itself to this for several reasons.
Italy? Spain!
Bella Italia – for a long time the country was considered the travel destination for Germans. And Italy is still right at the top of the German population when it comes to their favorite holiday destination . Almost a fifth name Italy as their favorite travel destination. However, Italy is not at the very front, but "only" in third place – Spain has now just overtaken the Germans and takes second place. Holidays are only more popular in their own homeland: almost 25 percent prefer to explore their own country while on holiday.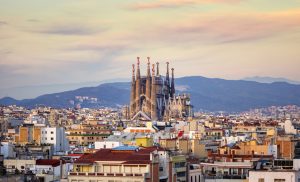 Versatile Spain
In addition to the much-visited Spanish islands of Mallorca, Ibiza or the Canary Islands, the mainland also offers plenty of beautiful places, be it the big cities of Madrid and Barcelona , regions like Andalusia or the Basque Country, or coasts like the Costa Blanca or Costa Brava. When you think of Spain in this country, Spanish food usually comes to mind, paellas, tortillas and tapas, plus bread with olive oil and good wine, tiki-taka football and the two big clubs Real Madrid and FC Barcelona, ​​flamenco, lively evenings, fiestas and siestas, sun and sea. But apart from that, Spain has even more to offer, beautiful landscapes and exciting diving spots as well as exciting waves for surfers, for example. Art lovers will get their money's worth in the Guggenheim Museum in Bilbao as well as in the architecturally impressive inner cities of many places – the Sagrada Família church designed by Antoni Gaudí is just one of the many worthwhile destinations.
Conversation in English mostly difficult
If you don't necessarily want to go on holiday to the popular German hotspots such as Ballermann on Mallorca, where German is often spoken, and instead want to mingle with the Spanish population far away from the classic tourist routes, you will often not be able to use English in addition to your own language so far . With a few bits of English, a Spanish dictionary and a lot of gestures, rudimentary communication usually works to a certain extent and even the most important thing, ordering a beer, the German can usually easily: Una cerveza, por favor. Anything beyond that turns out to be difficult.
While in Europe the Scandinavian countries and the Netherlands in particular have very good English skills, the Spanish, like the French and Italians, are not quite as familiar with the English language. This is shown by the English Proficiency Index , a global ranking that rates 88 countries according to their English skills . Here Spain is only in 32nd place, the average knowledge is classified as medium . So, before going on holiday in Spain, should you learn the language of the country with the help of an adult education course or an app to learn Spanish?
Spanish is spoken in many other countries around the world as well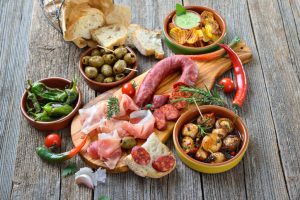 With over 7,000 languages ​​spoken in the world , it is of course not very useful to learn the language of the region you are traveling to before each holiday. The situation is different if you take regular vacations there – learning the local language is definitely beneficial. For those who travel a lot, it is worthwhile to speak one or more foreign languages ​​in addition to English. Spanish is a logical choice here, even if you don't go to Spain every year, because like English and Chinese, it is one of the most widely spoken languages ​​in the world and enables communication not only in Spain, but also in South and Central America, there in Spanish is spoken in the vast majority of countries. But also in the USA, especially in the southern states, quite a few people speak Spanish, sometimes even better than English, due to their Hispanic origin. But in other places, like some African countries or the Philippines, the tourist can meet locals who speak Spanish. What also speaks for Spanish: The relationship with other Romance languages ​​such as French, Portuguese or Italian, which makes it easier to understand each other than z. B. with someone who only speaks Chinese. Together with English, Spain already covers many countries in order to be able to communicate.