If you only have a few days off and still want to soak up the sun, a short trip to one of the neighboring countries is recommended. The Netherlands is a good choice. In Holland, in particular, you can not only enjoy the sun, but also go swimming in the sea. As it is very flat there, exploring the area by bike is not a problem. But which places are particularly suitable for such a short trip and what should be considered? What should you definitely pack on such a trip?
These places are particularly beautiful
When planning a holiday in Holland, one must first decide on one of the numerous places. Everyone has their own individual charm. Therefore the choice is often difficult. For this reason, here are some nice destinations for a short trip to Holland:
This place is especially popular with water sports enthusiasts. Numerous bathing lakes invite you to swim, water ski or windsurf. In addition, the region around Achterhoek offers historic castles, beautiful villages, romantic forests and small rivers. That is why this place is also a destination for many canoeists.
This city is internationally known under the term "Europe's flower bathing resort". You can not only go swimming there, but also admire beautiful parks. One of these is Keukenhof , where daffodils and tulips in particular thrive.
In Deventer you can not only visit beautiful sunsets but also a large number of sights. These include the "Grote Kerk" tower and the "Speelgoedmusem Deventer".
The small town of Epen is located in the south of the province. This is especially popular for cycling because of its landscape. In addition to historic half-timbered houses, there are many fruit trees and small hills that give the area its individual charm. There are also romantic castles and magnificent mansions to admire.
In the vicinity of the place there is a nature reserve that has a beautiful dune landscape to offer. Horse lovers in particular get their money's worth there, as there are wild horses to admire. The nature reserve is not only suitable for hikers. Since there is a cycle path through the dunes, it is also great to explore it by bike.
Once the place was just a small fishing village. It is now the largest seaside resort in the Netherlands. Three beach areas in particular are popular with visitors: the north beach, which lies between the Kurhaus and the harbor, the Zwarte Pad, which extends north from the Kurhaus, and the south beach. There is also a lot of activity around the Kurhaus and the boulevard.
All cheese lovers will get their money's worth in this city, as it is the Dutch cheese city. Their cheese market is known far beyond the city limits. The Dutch cheese museum is also located in Alkmaar. The place is also popular with spa guests. The old town invites you to take a leisurely stroll and stroll.
More on the topic: 
A day in Breskens on the beach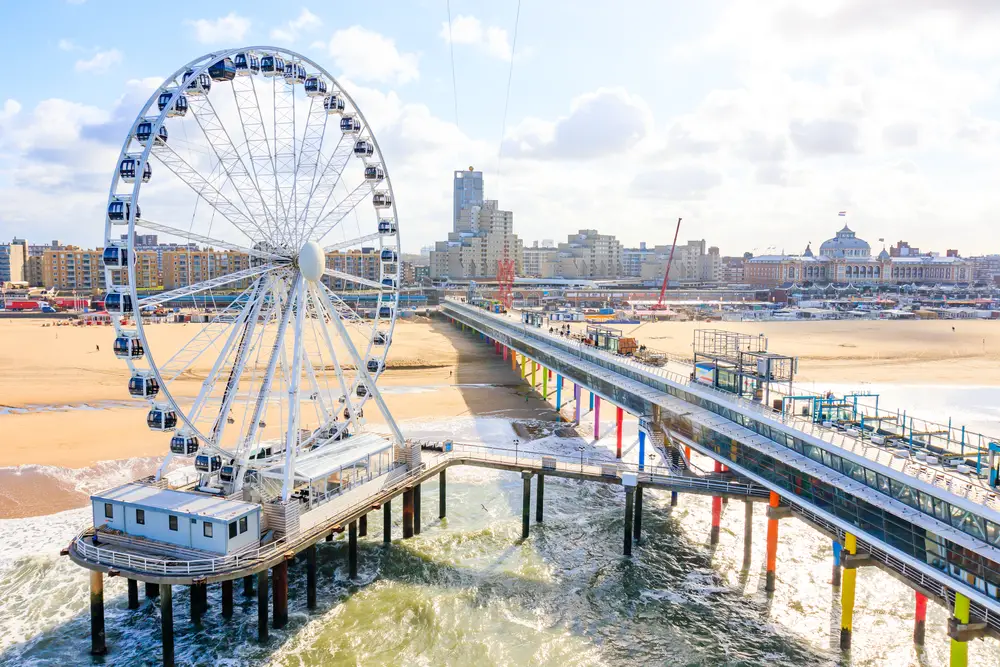 What should you watch out for on a short trip to Holland?
There are various travel options for a short trip to Holland. In addition to flight and train, the car is a flexible alternative. Holland has a well-developed road network and the distances are clear. However, the maximum speed on motorways is between 100 km / h and 130 km / h. A maximum of 80 km / h is allowed on country roads and a maximum of 50 km / h is allowed within the village. Since the average speed is measured over a longer section of the route on some motorways, you should absolutely comply with the regulations in order to avoid fines. It is also a good idea to fill up the car in Germany, as the prices are more expensive in Holland. Smoking is also prohibited in many public areas. These include:
Public facilities

Public transportation

Jobs

Catering establishments
Smoking is also not permitted in many accommodations. Therefore, one should adhere to this rule. If it is particularly important to be able to smoke in the hotel room, you should include this aspect in your booking and ask whether this is allowed. It makes sense to book nice accommodation outside of the school holidays or the main season . This can save you a lot of money.
You should definitely pack that
First you have to think about what you want to do on your short trip. For example, if you want to go swimming mainly, you shouldn't be without appropriate clothing. There should also be space in the travel bag for a large towel, bathing shoes and sunscreen. Anyone who mainly travels by bike should first decide whether to take their own bike with them or rent one on site. Comfortable clothing is also a must. It is best to use special functional clothing. A rain jacket for inconsistent weather should also be packed. In addition, you should protect the neck in particular from the sun to avoid burns. Camping enthusiasts must pack appropriate equipment. This includes, for example, a tent, a sleeping bag, an air mattress and appropriate cooking equipment. You should also think of warm clothing for the evening and night, as it can get cold. So that you don't forget anything at home, it makes sense to Print out a travel checklist . So nothing stands in the way of a short trip to Holland.