London is always worth a trip!
Hm … is that so? As great as London is, we believe that there are times of the year in every city that are more worth visiting than any other time. Winter in London is something very special: At Christmas time, all of London shines in the splendor of Christmas Lights, from November the whole city is decorated with flashing and glowing Christmas decorations. This is where the last Grinch will definitely get into the Christmas mood! We have 7 good reasons for you why you shouldn't miss out on London at Christmas time.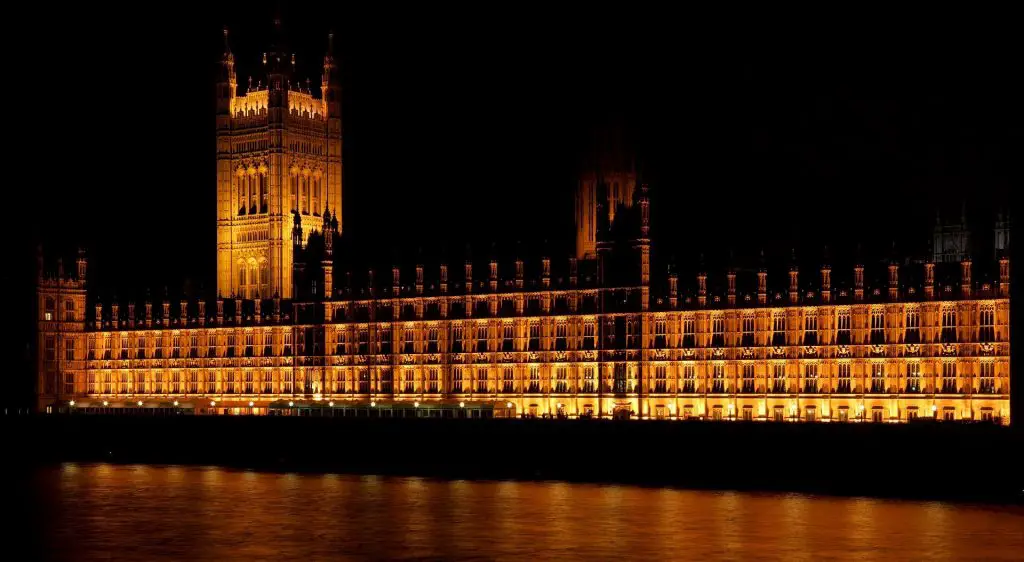 Regent Street Christmas Lights
Forget the crowded Oxford Street. Here you can shop well for average earners, but you trample each other ready for hospital. Oxford Street is particularly crowded at Christmas time and you won't see much of the Christmas decorations there either. And this is where Regent Street comes in: Regent Street is beautifully decorated and much emptier than Oxford Street. The price range is a bit higher here overall, but you don't have to buy anything. Stroll down Regent Street with all its Christmas lights from Piccadilly Circus and you are definitely in the Christmas spirit – we promise!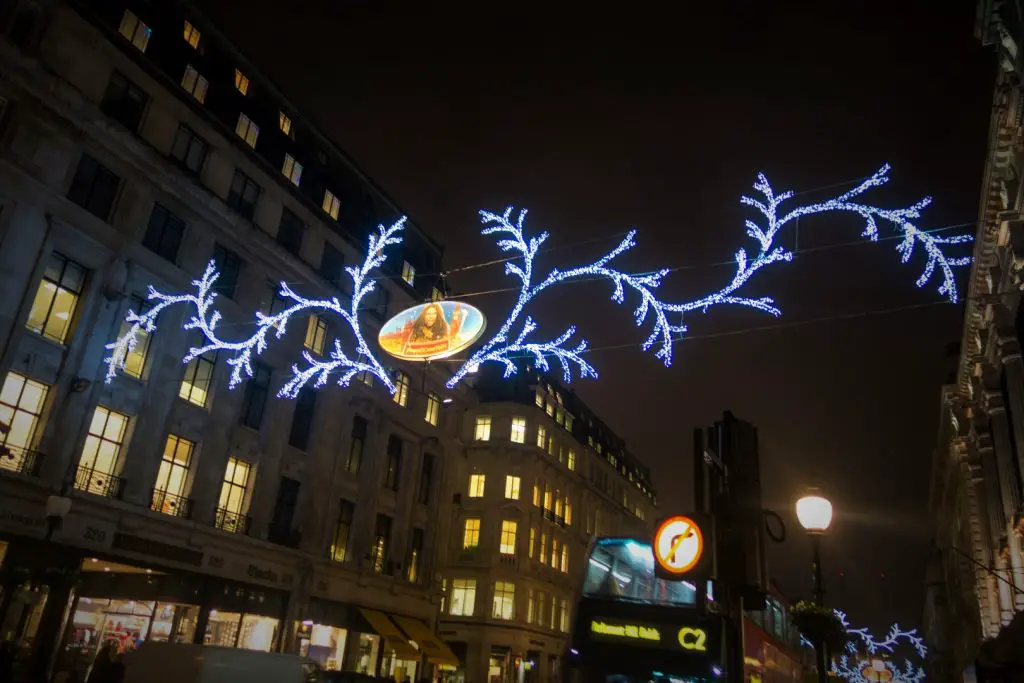 The Nutcracker in London's theaters
A visit to one of the London theaters is actually mandatory at any time of the year, but in winter London has a special to offer: The play "The Nutcracker" is only performed at Christmas time (which makes sense, it's a Christmas story after all ). Usually it even runs in parallel in several theaters in London , 2017/2018 for example in the London Coliseum (English National Ballet) and in the Royal Opera House. Peak season is Christmas, if you wait until after Christmas / New Year's Eve, you can get the tickets with a huge discount.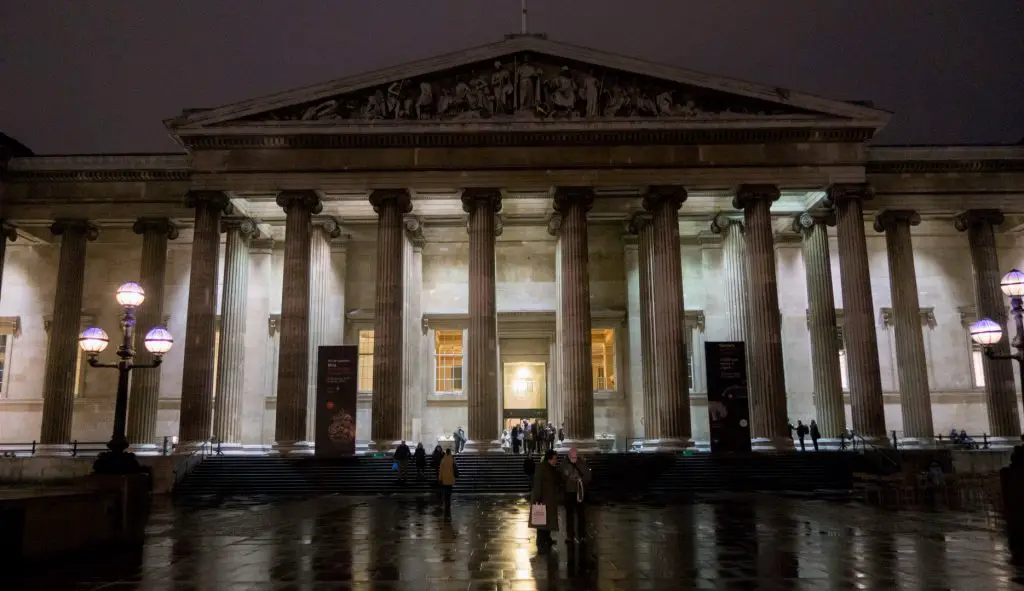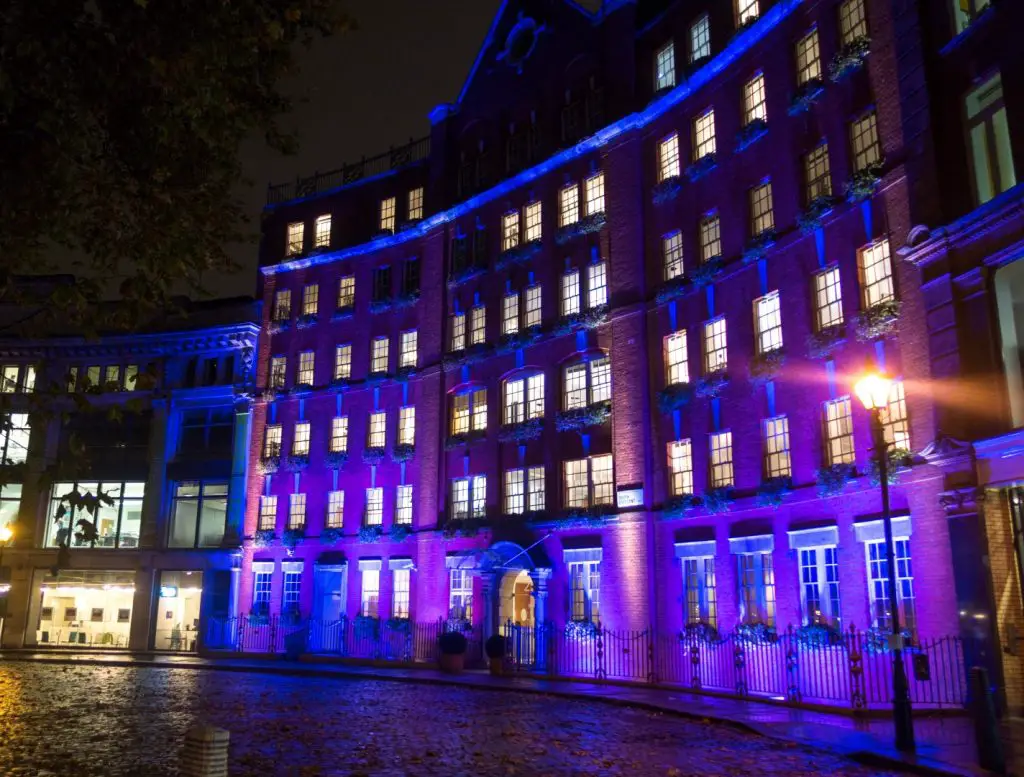 Black Friday shopping in London
Speaking of shopping: Unfortunately, shopping in London is never really cheap, with the exception of one specific day of the year: Black Friday. Originally from the USA, Black Friday shopping has meanwhile become more or less established in Europe. Black Friday is always the Friday after Thanksgiving, on this day many shops offer extremely high discounts for a single day. London is also up front here – so if you want to go shopping, London is particularly worthwhile over Black Friday. By the way, we have already completed the supreme discipline of Black Friday shopping, because we were in New York for Black Friday !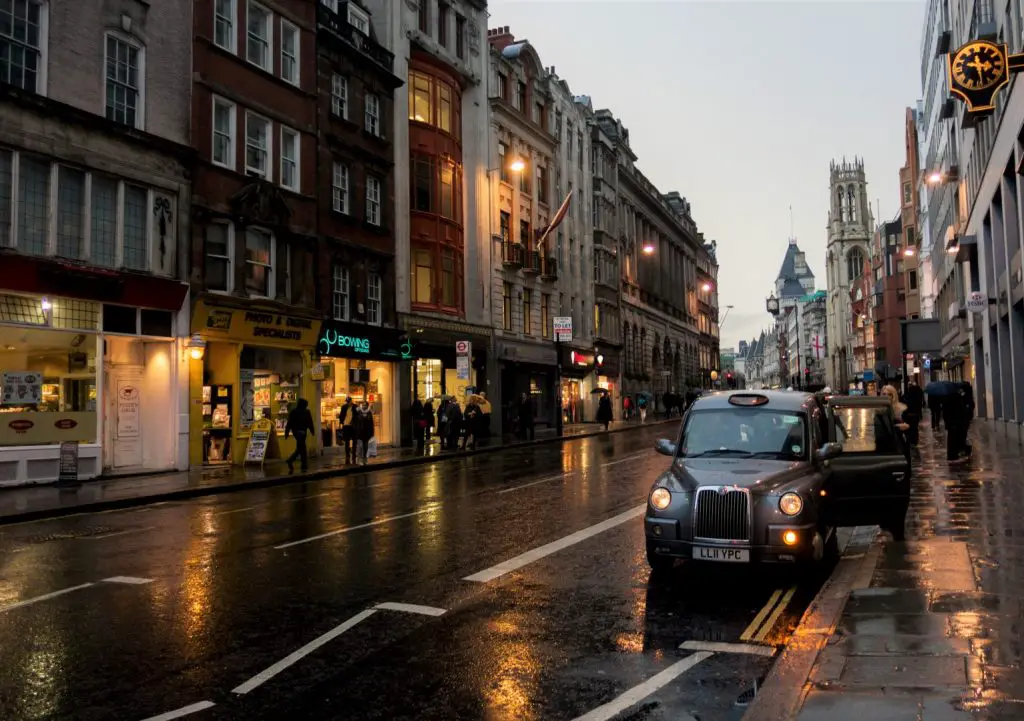 Harrods Christmas Lights
The traditional department store Harrods is probably on every London sightseeing list anyway. You can imagine it: During the Christmas season, the Harrods really go crazy. Do not miss out on this one! The Harrods Christmas Lights are amazing and if you are looking for extraordinary Christmas decorations for home use or just special Christmas gifts for your loved ones, then you should definitely find them at Harrods.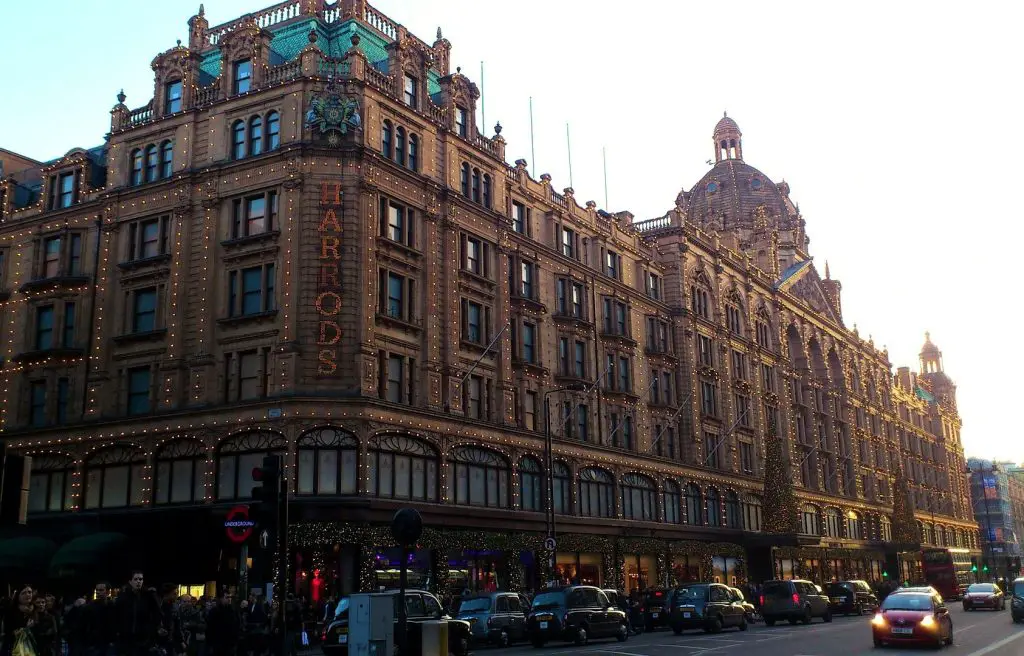 London's ice rinks
Winter in London will be sweetened for you with a special treat, just like in New York: Ice rinks are being created all over the city. In our opinion the most beautiful ice rinks in London are the Tower of London Ice Rink and the rink at Somerset House . The ice skating rink at the Tower is not as full as some other rinks, because it is simply quite large in terms of area, the rink at Somerset House offers the more beautiful backdrop.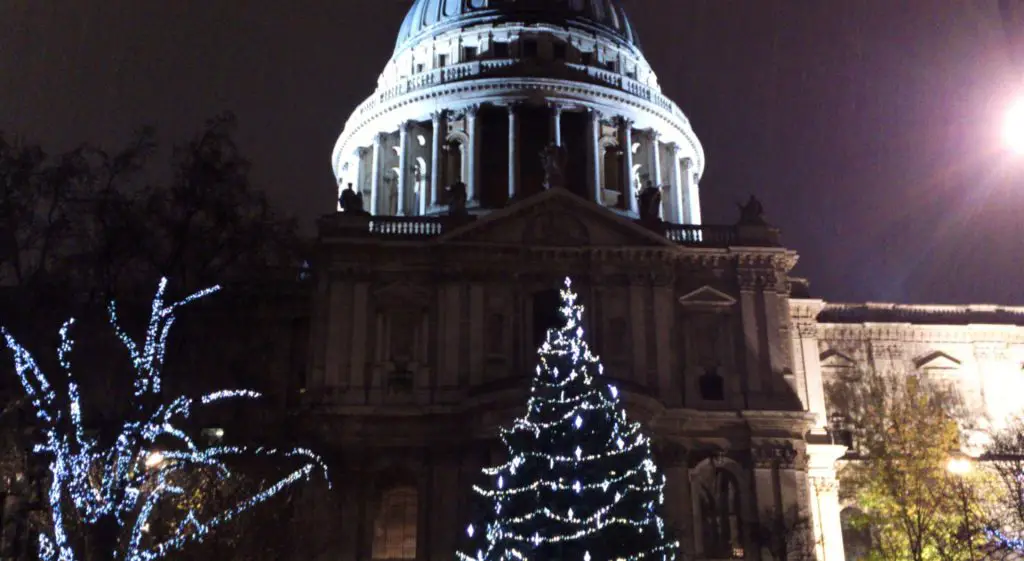 Hyde Park Winter Wonderland
The Hyde Park Winter Wonderland is … special. Anyone expecting a traditional Christmas market in London's Hyde Park Winter Wonderland will have a look around … it is more likely the realized version of the English idea of ​​a German Christmas market. Christmas market meets Oktoberfestit hits the best. In fact, in Hyde Park Winter Wonderland you can find lots of German lottery booths, rides, sausage sellers and beer stalls, which in Germany's fairground off-season can hardly tear. And in between a lot of mulled wine stands. For the average Englishman, these are optimal living conditions (cliché olé …) and so it seems that all kinds of village youth from the London area are attracted to drink. Come and be amazed! Ok, joking aside: there is already a lot of drinking and seeing women in mink dresses and high heels trudging across the muddy ground in the cold winter is fun – but you can also have a good time here yourself. The combination of hype and Christmas market is not a bad idea at all.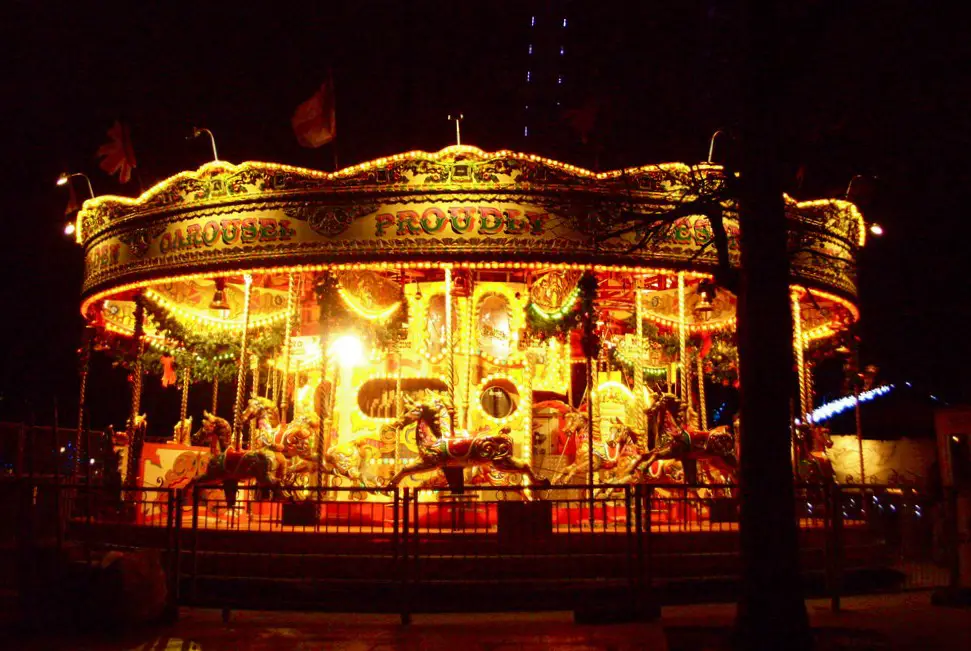 Low prices over Christmas
Winter in London has a special feature at Christmas time: over Christmas, hotel prices drop significantly for 2-3 days. Between December 24th and 26th, the city basically lay fallow, all the hustle and bustle disappeared. While the shops are still open normally on Christmas Day, December 24th, everything is closed on December 25th and sometimes even 26th. There is dead silence in London, the room prices are cheaper than any other day of the year and you will experience the city as empty and quiet as never before. So if you come to London primarily for photography, then this is your time. As soon as you have checked out all the sights and shot the photos of your life, you can go on a London Christmas Walking Tour, for example follow, one of the few tourist funs that still takes place over the Christmas holidays.